If anyone is a Game of Thrones fan, you have probably heard of the dire wolf. In the Game of Thrones series, dire wolf pups were found, taken in, and raised by children. They grew very large, like a present day oversized gray wolf with heavier build and were fiercely loyal, protecting each of the children that raised them.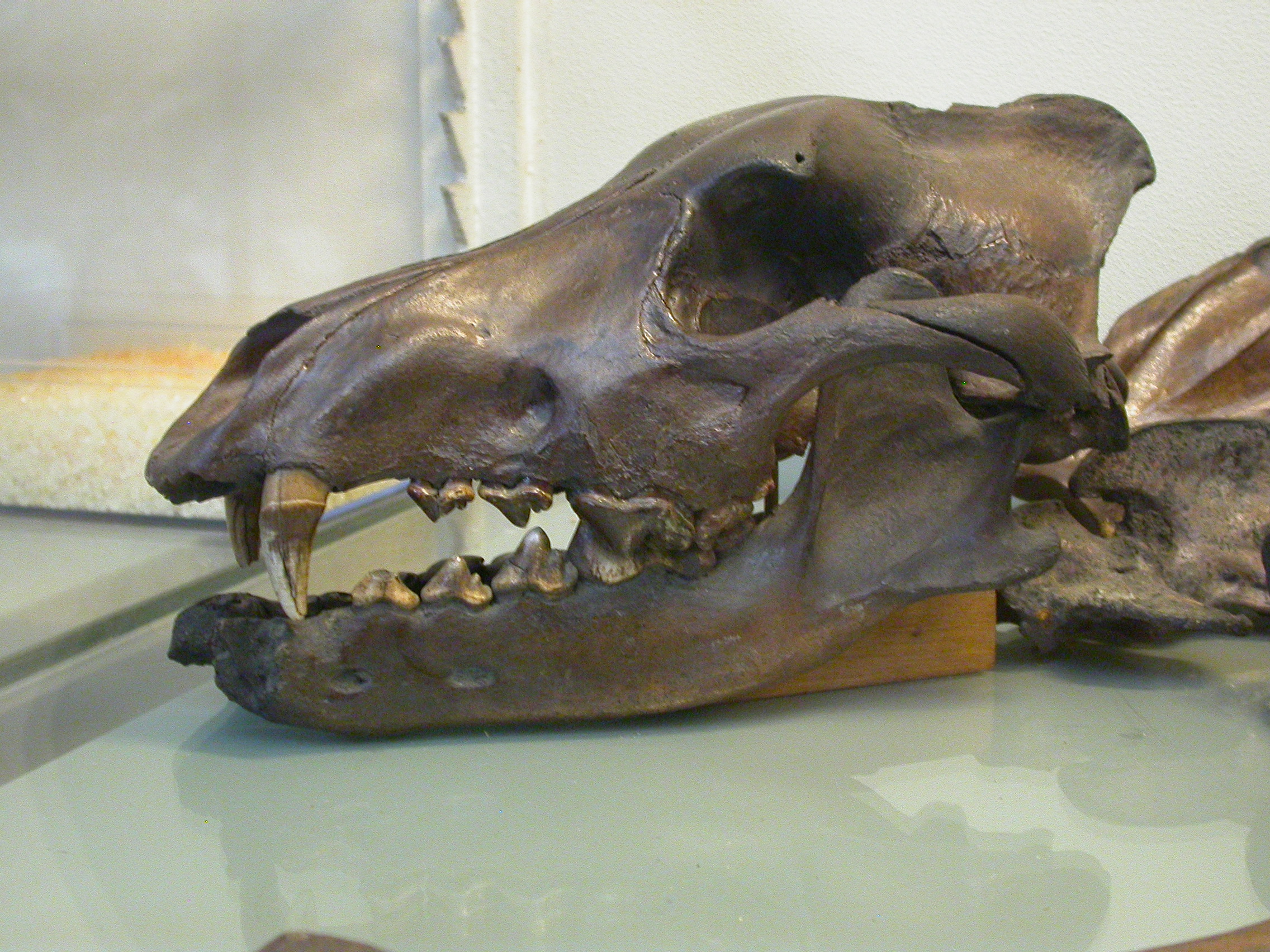 The dire wolf, unlike some of the fictional creatures in the series, actually lived up until about 10,000 years ago before going extinct. The dire wolf was big, weighing up to 175 pounds fully grown making it the largest in the Canis species. It was similar to the gray wolf but with much larger jaws and teeth and a heavier build. The dire wolf's legs were shorter and it had larger pelvic bones and shoulder blades. The wolf was a carnivorous mammal, mostly found in North and South America, with the most fossils (upwards of 3,600) being found in the Rancho La Brea tar pits in California. The amount of gray wolf remains found in the pits was only 1% of that of the dire wolf. It is believed the dire wolf used the animals that were caught in the tar pits as a food source and consequently also became stuck. Such a large number of remains suggested that the wolves were pack hunters.
If the dire wolf was bigger and more powerful than the gray wolf, why did it go extinct? The answer to this question is not certain and there are a number of theories. The most prevalent theory suggests that the dire wolf's adaptation for power over speed actually contributed to its demise. The wolf preyed on a number of fairly inactive large herbivore species, so when they became extinct the wolf was not able to catch other faster prey that remained. It is also theorized that the extinction of the dire wolf coinciding with prevalence of humans in North America could be related to an increase in hunting these large wolves or that both the humans and wolves were competing for the same food source. More research and information will be needed in order to concretely determine what the main factor leading to their extinction was.
As an interesting side note, there is a group of dog breeders attempting to bring back the size and look of the dire wolf, crossing German Sherpards with Alaskan Malamutes as the base breed. The project began in 1988 and the breed is still progressing.
Posted by: Morgan Matuszko (5)