Ants are found almost all over the world. I have no problem with them, until I see one in my house.. Anyways, they have such an important part in the environment. They spread seeds and any remains they leave behind become deposits in the soil. They can even lift objects way, way larger and heavier than themselves. Ants have always baffled scientists due to their ability to communicate as individuals, and solve complex problems. Ants even have a clear class system. To us any form of intelligent life on our planet is interesting because we as humans outclass every organism on the planet.
Recently a team of scientists in Melbourne have discovered something really cool about ants, and it has to do with their antennae. Up until recently most scientists agreed the antenna was a vital organ of the ant. Allowing it to pick up stimuli and sense its surrounding. It has been found out however that ants actually can send signals out of their antennae to other ants too.
The scientists discovered this through the study of cuticular hydrocarbons (CHCs). These are carbons that cover many insects like ants, bees, and flies. It protects insects from dehydration and helps with communication. Ants use these chemicals and their antennae to sense if the other insect is friend or foe. By taking away the CHCs from the antennae of one ant and putting it back in with the others, the scientists of Melbourne were able to watch as all the Ants failed to identify its colony of origin.
Ants can two way identify with one another on a small scale. I don't know if my mind is the only one that's blown. It just seems wicked crazy to me that insects can have such a level of communication. I guess we always knew they could communicate effectively, but not how. They really are some smart ants.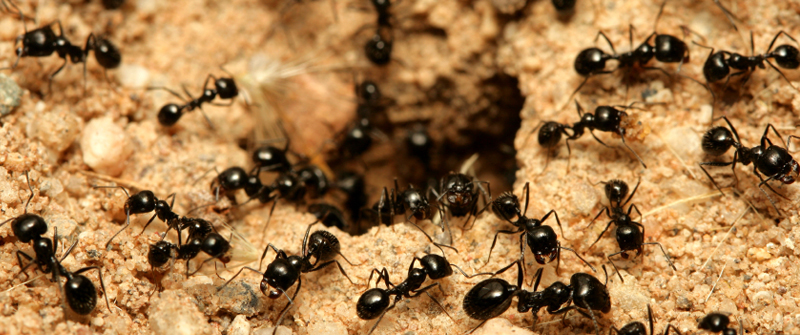 Resources:
http://phys.org/news/2016-03-ant-antennae-vital-id.html
http://www.onekind.org/education/animals_a_z/ant/
Posted by: Nick Michienzi