--> -->
Almost everyone has encountered a situation that has given that uncomfortable or fluttery feeling in the stomach, whether it'd be during a first date or a big presentation. All of us commonly refer this feeling to the un-scientific name of having the "butterflies." So why are we able to feel such a sensation in our stomachs?
What really is going on, is that you are experiencing stress.
Stomach butterflies are related to the body's "fight- or- flight" response, which is the brain sensing a potential threat to survival. Signals from the brain are sent to the hypothalamus and pituitary glands, that both control our bodily functions Once the signal reaches the pituitary gland, adrenaline is immediately released into the blood stream. The autonomic nervous system sends a rush of this blood mainly to the brain and muscles rather than to organs that are "farther away" or non-essential (during the moment) such as the stomach. The reduction of blood flow may be the cause for the fluttery sensation in that area of the body.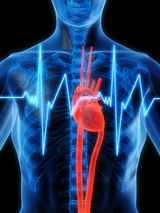 So the next time you are taking a test or about to speak in front of a large crowd, just think that it is your body's "fight- or- flight" response that is making your heart beat faster, mouth feel drier and hands being damper and shaky. It is normal, just don't forget to take a deep breath.
Sarah Ona (Group 3)
-->
http://greatist.com/happiness/why-do-i-get-butterflies-my-stomach