Halloween is any kid's favorite time of the year because they what's going to happen, their parents know what happens, we know what happens. It's the only night of the year where you get to have as much candy as your body is physically capable of ingesting. Kids may love this, but parents know that where there is sugar there is an uncontainable explosion of the sugar rush that follows.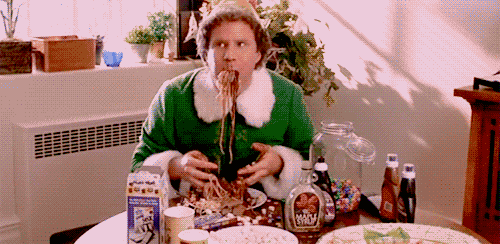 Buddy: "We elves try to stick to the four main food groups:
candy, candy canes, candy corns, and syrup."
Everyone knows this to be true, but many studies for a while now have shown the invalidity of the so-called sugar rush. This isn't a particularly recent finding, but the fact still remains that this misleading concept of a sugar high is widely accepted and enforced by parents everywhere. It's time to clear up this myth once and for all so that all children all over the world may eat their chocolates and candies in peace!
Hoover and Millich conducted a study in 1994 related to this. The study was fairly simple, they gathered a bunch of mothers who claimed that their kids were particularly sensitive to sugar and told them all that they were going to give the kids sugar. One group received sugar and the other group received aspartame as a placebo. Interestingly, only the more strict mothers reported hyper behaviour in their kids. So it doesn't seem as though sugar has a direct effect on the temperament of kids.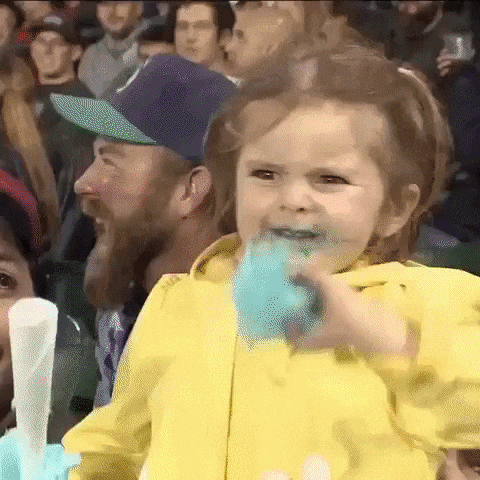 Then why is the notion of a sugar rush so accepted by everyone? Some speculation on this subject might suggest the presence of other substances in certain chocolates. A lot of chocolate does contain substantial amounts of caffeine, so much so they've started selling chocolate bars for the purpose of replacing cups of coffee. Or maybe it's just excitement from the idea of that delicious, tooth-rotting, sweet, sticky stuff that gets kids going - like this little girl who tearing up that piece of cotton candy with no remorse.


References:

https://www.researchgate.net/profile/Richard_Milich/publication/226226343_Effects_of_sugar_ingestion_expectancies_on_mother-child_interactions/links/541aec950cf203f155ae637c.pdf

Posted by: Hargun Khanna (Week 5)